Single Page Blog Template
File Format: PSD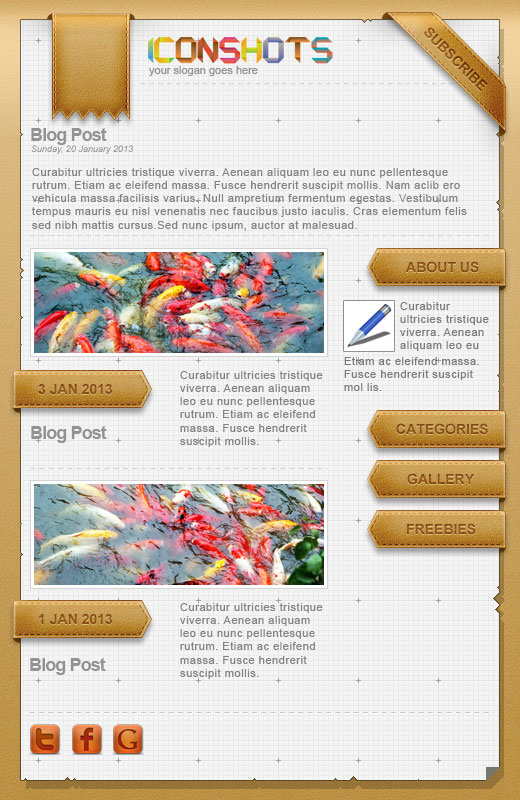 blog, web, theme, psd, template
You may also be interested in the following Freebies.

 Subscribe to our RSS-feed and  follow me on Twitter to stay in touch.
Community News
Black: the color of magic, the color of magnificence and the color of mystery. It is the most artistic…

We might be inclined to think of highly decorative and multi-colored fonts as belonging to the digital…

Learn to use Adobe Illustrator to draw a vector image of a red Angry Bird. Fun tutorial for beginners.